Detroit Lions
Detroit Lions is a national football team playing on NFC Northern Division of NFL. Lions established on 1929 and they have no Success on Super Bowl Championship.
Detroit Lions 2017 Team Information:
Owner: Martha Firestone Ford
Chairman: Martha Firestone Ford
President: Rod Wood
General manager: Bob Quinn
Head coach: Jim Caldwell
Division: NFC North
Stadium: Ford Field, Detroit, Michigan
Players: Detroit Lions Player Rosters 2017
Detroit Lions 2017 Schedules NFL Game: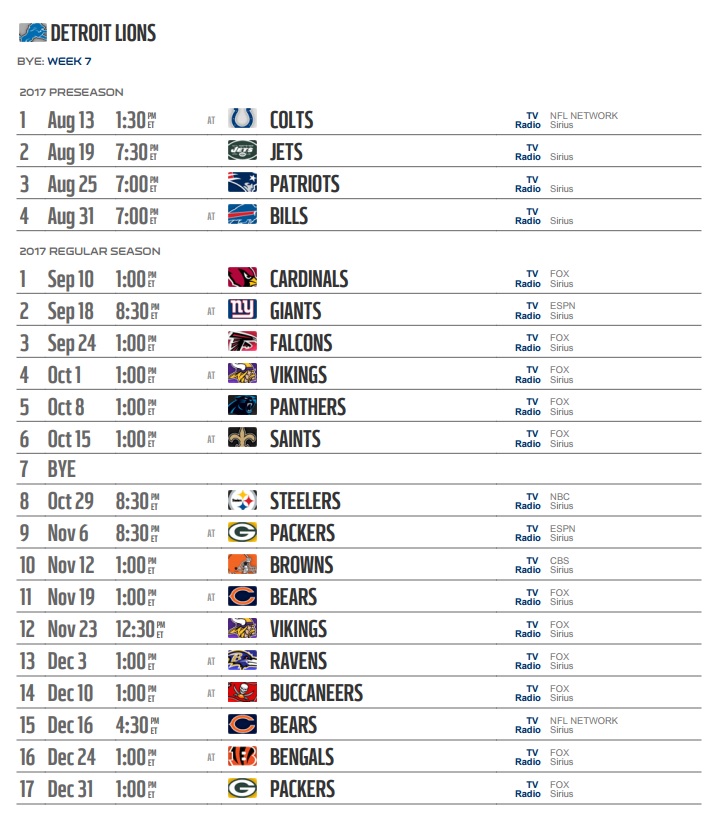 See the full NFL 2017 Preseason Schedules and all NFL 2017 Schedule.
*All the details and current information may have change.