Tampa Bay Buccaneers
Tampa Bay Buccaneers is a Football team of NFC Southern of NFL. Buccaneers is established in 1976 and have won only a single Super Bowl trophy.
Tampa Bay Buccaneers 2017 Team Information:
Owner: Glazer family
Chairman: Bryan Glazer, Joel Glazer, Edward Glazer
General manager: Jason Licht
Head coach: Dirk Koetter
Division: NFC South
Stadium: Raymond James Stadium, Tampa, Florida
Players: Tampa Bay Buccaneers Player Rosters 2017
Tampa Bay Buccaneers 2017 Schedules NFL Game: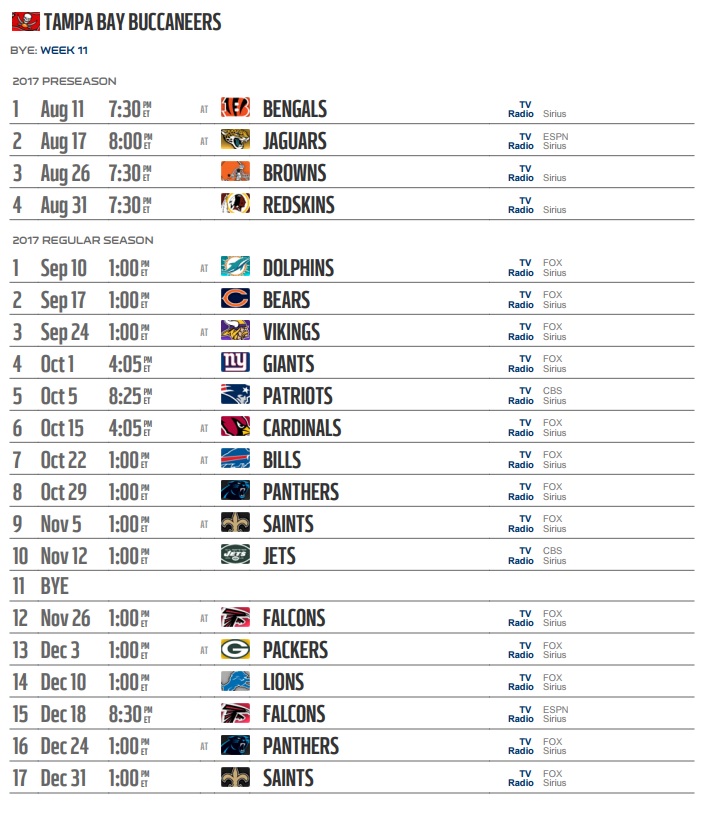 See the full NFL 2017 Preseason Schedules and all NFL 2017 Schedule.
*All the details and current information may have change.